Post your first story
Learn how to use Storrito to post your first Instagram story image or video
1. Connect your Instagram account
The first step to get up and running with Storrito is to connect your first Instagram account. For this click on the CONNECT ONE button or go to the Instagram Accounts section: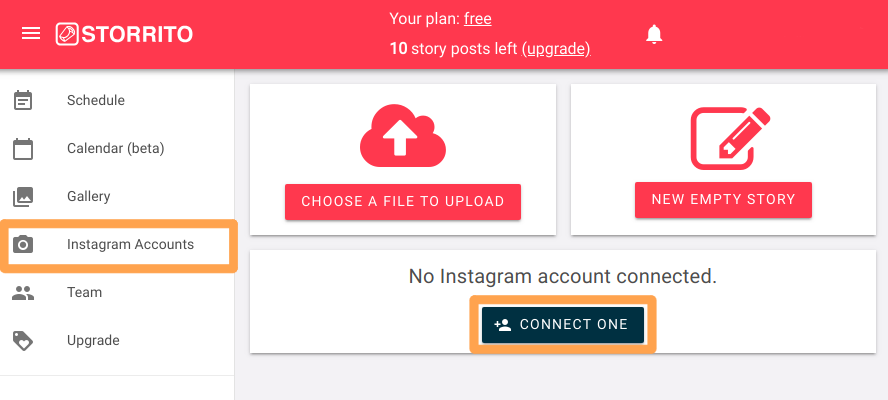 This section gives you an overview of all your Instagram accounts connected to Storrito. To add a new one, click on ADD A NEW INSTAGRAM ACCOUNT: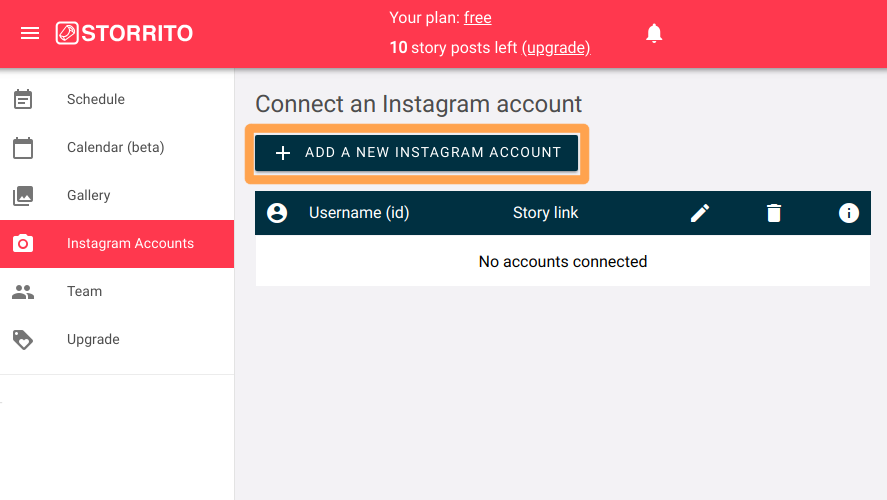 A new window will show up. There are two methods available to make sure that any Instagram account can be connected to Storrito. But for now, let's focus on our recommended method.
Just type in your Instagram username and your password and click on the CONNECT button. If you are using 2 factor authentication or Facebook login, please have a look at our alternative connection method.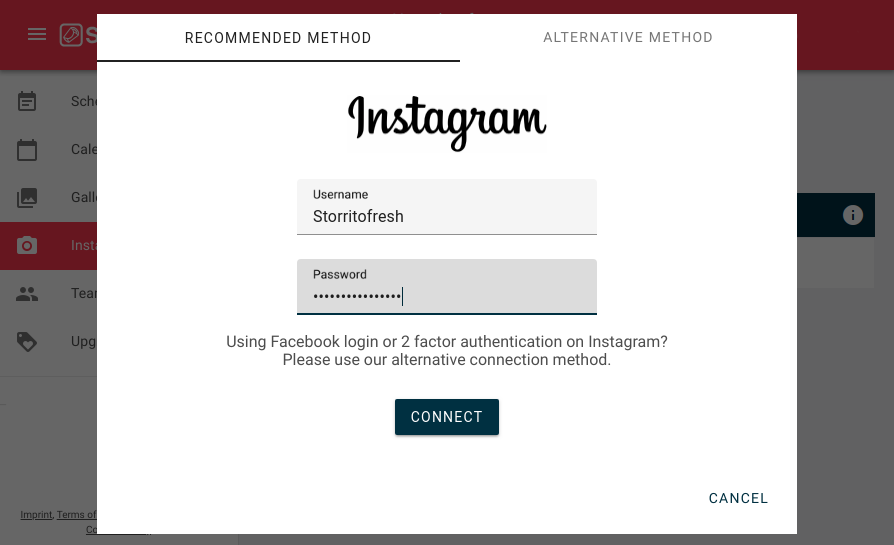 Connecting your Instagram account to Storrito takes up to one minute. Please have a sip of coffee or tea, if that's more your thing and you should be connected in no-time. When you are running into problems while connecting your account, please follow the instructions in the dialog or try again.
Once connected, it's time to head over to your Storrito gallery and upload your first image or video. Click on GO TO GALLERY: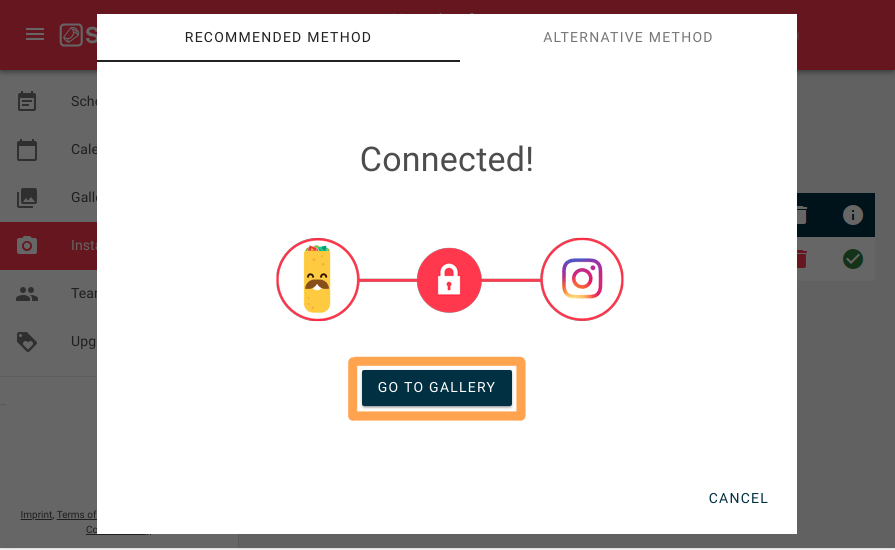 2. Upload an Image or Video to your Gallery
Now it's time to prepare your post by uploading an image or video to your Storrito gallery. Click on CHOOSE A FILE TO UPLOAD or on the UPLOAD button. A file menu will show up where you can choose an image or a mp4 video from your computer. Learn more about the perfect media resolution.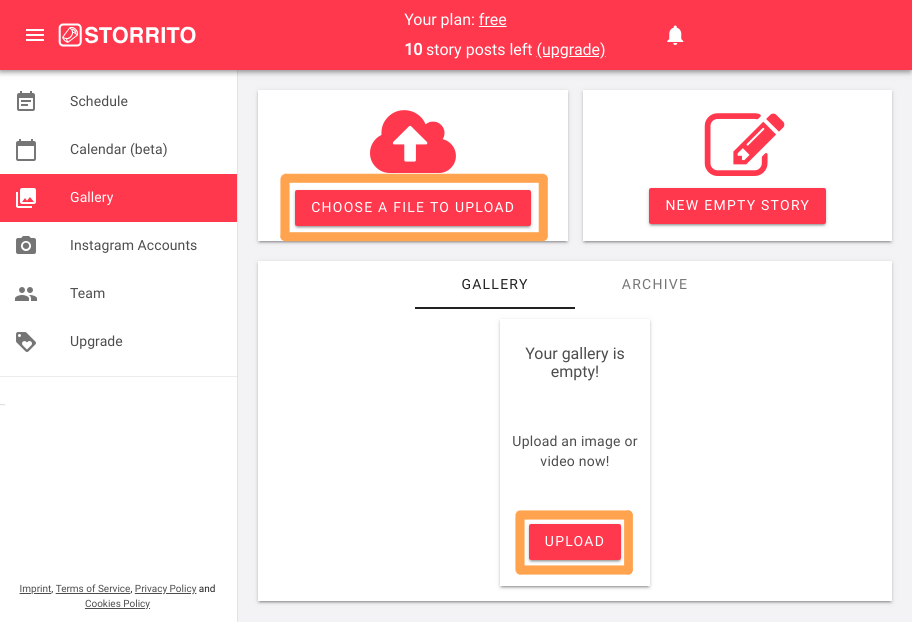 The status of your media item is shown in your gallery (see image below).
1   The file is uploading to our server
2  Our servers are preparing your video to fit the Instagram story criterias
3  The upload and conversion is done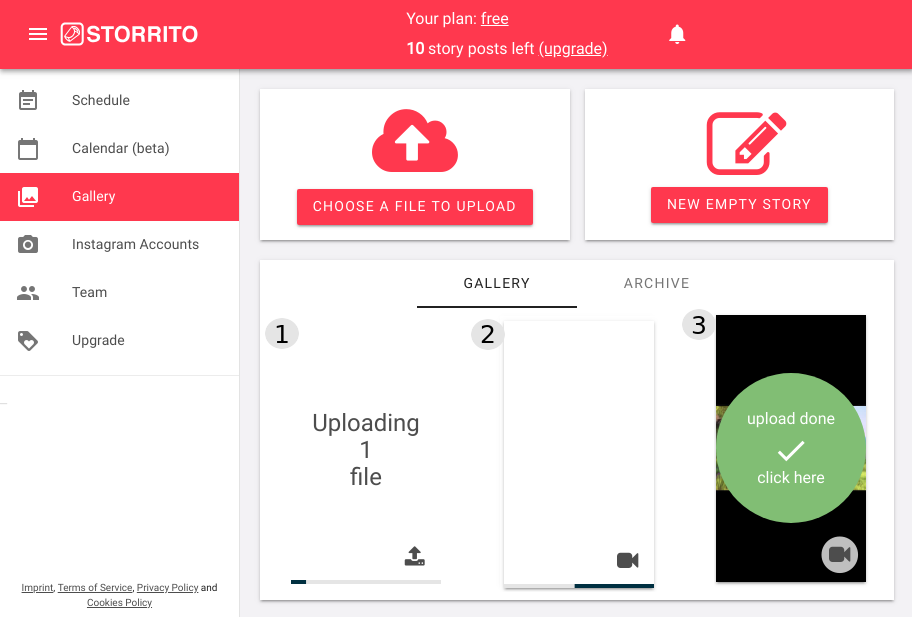 Storrito offers a powerful editor to add interactive stickers like #hashtags, polls and more to your post. But to keep it simple just click on the uploaded media item in your gallery. An overlay will pop up where you can select to POST / SCHEDULE your image or video: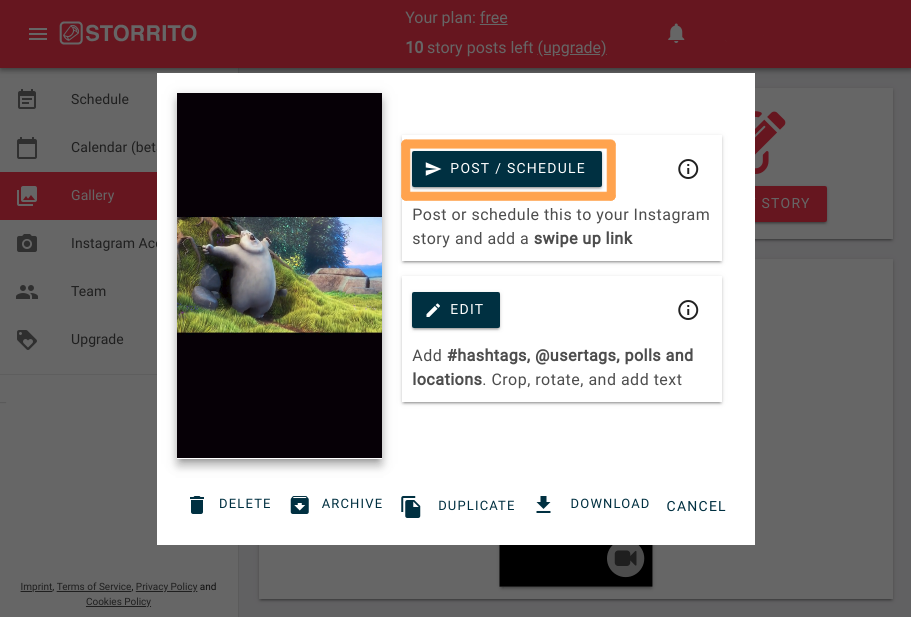 3. Post your uploaded item
On the following page you can finally post your story to Instagram.
Select the previously added Instagram account from the drop down menu if it not already selected for you
Add a swipe up link to your post when you have a business account with more than 10,000 followers
Click on POST NOW and Storrito will post your image or video as fast as possible on your Instagram story. This might take several seconds to few minutes.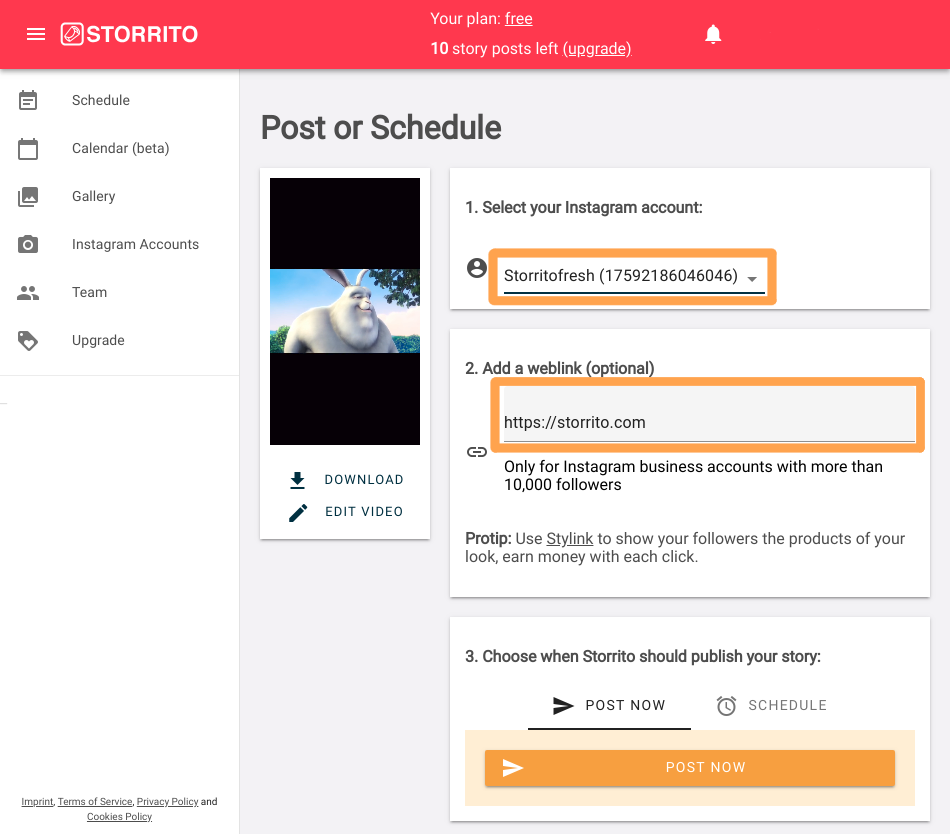 4. Check your Schedule
You can check the status of your posts in the "Schedule" section. Each connected Instagram account has it's own timeline view where you can see history and upcoming posts. The following image shows that a video has been successfully posted at 12:00 and is in progress to be posted right now at 12:56: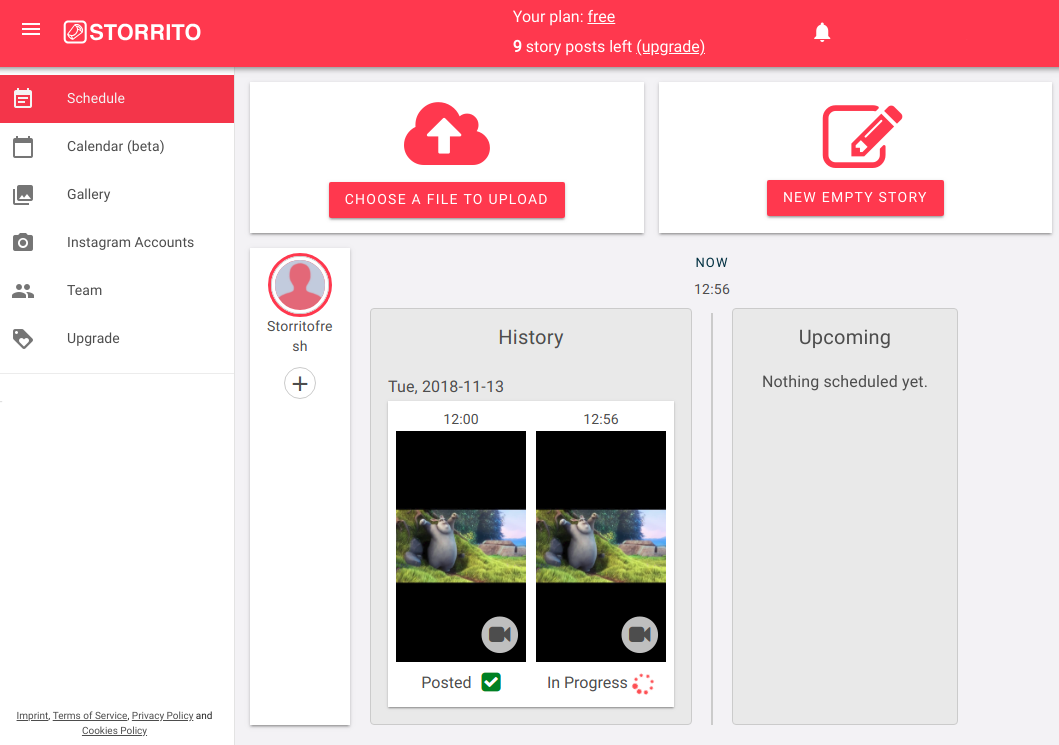 Congratulations! You have successfully posted your first story with Storrito! You can now refresh your Instagram app to check your story status.
If you've any further questions or feedback feel free to contact us.